Snow Show Madness
Jamie Heywood
@james-stuart-heywoodgmail-com
17 Posts
#1
· October 25, 2022, 2:15 pm
So that was the The National Snow Show! What a hectic few days but thoroughly worthwhile and great to see the crowds back at winter kick off events. Taking place at the NEC in Birmingham over the weekend of the 15th & 16th of October the Academy were ever present. Warren was on the main stage delivering an overview talk of what we do with the technique lab, this was really well attended and led to scenes of near hysteria at our Academy stand where we were running people through the tests that underpin the technique lab. Seriously, there were people waiting for an hour and a half on our stand just to go through the Technique lab program in more detail, we didn't even need free beer to have one of the busiest stands at the show. Though we did have Jamie, Gareth and even roped in Academy boot guru Alex Goldsmith from a step at a time, if that's not enough to draw a crowd I am not sure what else is. Following the testing we were giving out a link to download our expert program document for free, this is available to all on our new website in the technique lab section, go have a look. Not only was the main stage occupied but Warren was hosting Q & A sessions to smaller audiences, with the help of Chris from Marker, Dalbello, Volkl, the skills booth was a really positive and interactive feature of the show with a lot of good questions from the audience creating a really positive and useful experience for those lucky enough to get a seat!!! After the re launch last year and another year without a Snow Show in London it is exciting news to learn that the plan is to have 2 shows next year, either end of a Snow Show week, with a planned return to London at the Excel. As ever, the Academy will be involved at both of these and looking to link up with our sponsors to run events in the week between the Birmingham and London shows. Watch this space for 2023.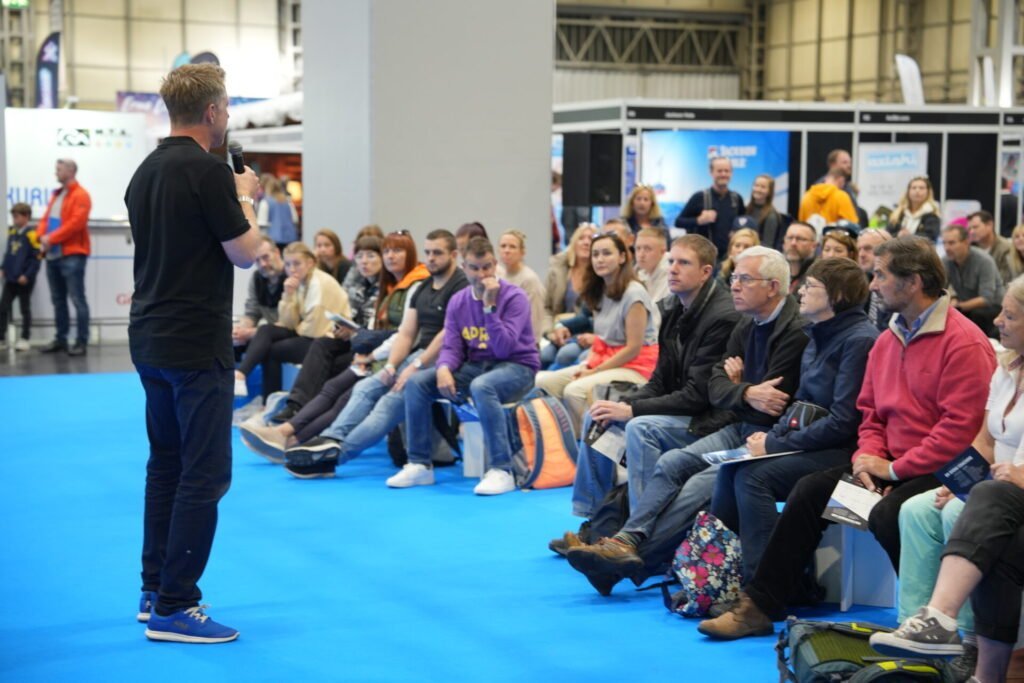 Click for thumbs down.
0
Click for thumbs up.
0