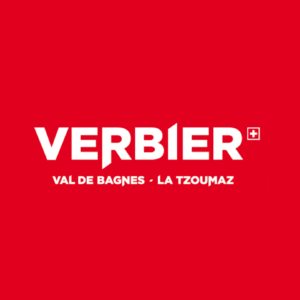 One of the worlds premiere off-piste and extreme skiing resorts, Verbier has it all. An attractive chalet style village nestles in a sunny, panoramic setting with over 400km of varied snow conditions, including probably the most exciting off-piste you'll ever find.
In the La Chaux area, Televerbier prepare and maintain one of the best snowparks in Europe, with a permanent Skiercross run and a varied selection of hits, ramps, pipes and tabletops. Although there are over 400km's of excellently groomed pistes, the off piste terrain is even more vast with another 400km's plus of ski area.
It has over 1800m of vertical skiing descending from Mont-Fort to the resort which is why expert skiers come to Verbier to challenge themselves on the legendary steeps and off-piste Verbier has to offer. Descents include of Le Creblet, Vallon D'Arbi, Rock Garden, Mont Gele, Mont Fort and Bec des Rosses. All of this make Verbier the ideal location for any skier who wants to develop strong technique and the necessary all mountain skills to pass Ski Instructor exams.
TRAVEL
BY TRAIN
Switzerand have a fantastic rail service and from most countries in Europe you can travel simply and quickly to Verbier via train. If coming from the UK you can get the eurostar from London to Paris, change in Paris for the TGV to either Lausanne or Geneva (both routes are possible depending on the date and time) and then onward to Martigny, Le Chable and then Verbier. The connections are very simple and reliable, the cost and time works out roughly the same as travelling via air and it's much more environmentally friendly and there are no baggage restrictions so you can bring as much kit as you like! We'd highly recommend considering travelling by train if it's possible from your locations. Sbb.ch has all information of Swiss rail travel. Also try Snow Carbons 'Journey Finder' which finds the best train to fit your journey from UK to Verbier and return.
BY PLANE
Genève Airport is the closest and has a huge amount of flights per day so one of the most convenient options www.gva.ch. Geneva is approximately 1½ hours by car or taxi.
Sion airport is even closer (around 30 minute drive away) and if the flights suit your schedule you'll be able to get into resort super fast. It's a smaller airport and as such has less flights per day but definitely worth a check. Zurich, Basel and Turin international airports are all also relatively close (around 2-3hrs travel) and these can sometimes suit flights arriving from outside the UK better.
GETTING TO VERBIER
Once I get to Geneva, how do I get to Verbier?
By Car
There are many car rental companies in the airport which you can contact through the airport here. You can also go online to each of the car rental companies websites and book the car in advance. Europecar, Hertz, Avis, Budget, National, Alamo and Sixt all operate from within the airport. It is advisable to book your car in advance, especially in busy periods or high season where they may not have a car available when you come off your flight.
By Train
The train departs from underneath Geneva Airport, so it is convenient to get to with luggage. The journey is scenic and the Swiss trains are renowned for being on time. The train takes you from Geneva Airport to Martigny, where you change for a smaller train to Le Chable in the valley below Verbier. From here there is a bus waiting for you that takes you to whichever bus stop you require in Verbier or if you arrive whilst it's still running you can catch the cable car up to Verbier. Please see www.sbb.ch for more information, timetables and booking.
Also try Snow Carbons 'Journey Finder' which finds the best train to fit your journey from UK to Verbier and return.
Transfer options (from Geneva airport)
There are plenty of transfer companies that run regular transfers from Geneva Airport to Verbier. Alpybus and Alpine express are two such companies.
DRIVING DIRECTIONS
If I am driving, what is the best direction?
Geneva is 170Km from Verbier, approximately a 1 hour and 45 minute drive. Various sites have directions from Geneva to Verbier. Have a look at www.viamichelin.com for a detailed route planner or follow the directions below:
From Geneva airport take the E25 motorway in the Lausanne direction. Next take the E62 in the Grand Saint Bernard direction. You will pass Montreaux, Vevey and Sion. Continue on this route until you reach Martigny. Take the exit from the motorway at Martigny-Expo in the direction of the Grand-Saint-Bernard. Go through the tunnel at Martigny and follow this road to the round about. Go straight across the round about in the direction Verbier. At Sembrancher, turn left in the direction of Verbier. You will arrive at le Châble, where you will reach a round about with a Cow sculpture on it. Turn left here and you are on the last road up to Verbier.
You will need to take chains for you car as the roads may be very icy and snowy in Verbier. If you are renting a car in Geneva, these are usually provided, however do check.
If you do not have parking at your Verbier destination then it is a good idea to unload your luggage and then park in one of Verbier's car parks. The car park at Verbier's sport centre is free of charge.
VERBIER FROM THE AIRPORT
How long does it take to get from Geneva to Verbier?
By Car Usualy it takes approximately 1 ½ to 2 hours to drive to Verbier. By Train If you get a direct train, the journey takes approximately 1hr 45mins to Martigny with a change onto the Grande st Bernard Express which takes you on a short journey to Le Chable below Verbier. Here you get a bus or the gondola that takes you up to Verbier, which takes approximately 20 minutes.
PARKING IN VERBIER
Is there parking in Verbier? There are 3 main car parks in Verbier. There is one in the centre of town at the 'Place Centrale'. There is also a car park on the entrance to Verbier, and lastly at the 'Centre Sportif' – Verbiers Sports centre. For free parking you can take the option of parking in le Chable at the bottom of the valley and taking the bus up to Verbier. For more information contact Verbier Tourism on +41 (0)27 775 3888 or e-mail info@verbier.ch
ACCOMMODATION INFORMATION
There's huge amounts of accommodation options depending on exactly what you're looking for in Verbier. Le Chable (the town below Verbier where the lift starts) also offers some great value options too. If you're looking for any recommendations please check out our accommodation information page here. You can also email us (theteam@warrensmith-skiacademy.com) enquiring about accommodation and we'll be happy to help and make some suggestions. If you give us an idea on your budget (low, middle or high) and if you'd like suggestions for just Verbier or Le Chable as well that would be great.
SKI COURSE MEETING POINT
We meet each morning at 10am outside the Ruinette lift, on the snow near the restaurant. If you are unfamiliar with Verbier you get here by heading up the bottom lift (Medran). This ends at Ruinettes at which is where we will be meeting.
CLOTHING TO WEAR
The winter in the Alps is obviously very cold. However when the sun is shining it can be pretty hot! Therefore it is good to pack clothing which will keep you stay warm in extreme cold, but also clothing that you will not overheat in if the temperature is high. It is advisable to have a look at a 5 day weather forecast before you pack to leave.
The following items are essential to wear to ski in:
Warm waterproof ski jacket
Warm waterproof ski pants
Thermals
Fleece, or breathable sweater
Ski socks
Warm waterproof gloves
Hat
Ski goggles (1 low light and 1 high light lense)
Sun glasses
Ski boots
Back Pack
Comfortable equipment can make your days skiing a much more pleasureable experience. The fit and comfort of your ski boots is one of the most important things we advise. Therefore we would not advise hiring them.
EQUIPMENT TO BRING
You can choose either to take all your own equipment with you, or hire when you get to the resort. We would advise taking your own equipment for comfort, fit and for the fact that you would be used to using it. Having your own equipment takes away the need to visit a shop and perhaps also prevent the possibility of having an uncomfortable days skiing with an uncomfortable boot for example, or skiing on a ski that you do not feel good on.
We work very closely with Ski Service in Verbier who hire the very latest and very best equipment. The staff are professionally trained, and will do their best to kit you out well if you wish to hire in the resort.
Through experience we know that boots are a very specialised personal thing and it is possible that your foot does not fit comfortably in any of the boots available to hire. You may need special footbeds or need to have the boot worked on by a specialist boot fitter beforehand. For this reason we advise that you pay particular attention to your boot and get one that fits well beforehand.
Essential equipment for skiing includes:
Ski boots
The fit and comfort of your ski boots is one of the most important things in skiing. Therefore we would not advise hiring them.
Ski's
A good all round mountain ski is preferable if you are only taking one pair of skis. If you have a powder ski and a piste ski and are driving, then do bring them as the snow conditions may be variable. Snow and Rock and Ellis Brigham in the UK are both leading specialists in ski equipment sales and have a high standard of professional staff on hand to advise you on the skis that would be best for you. You can find them online or, if you have access, visit one of their UK stores here.
Ski Service in Verbier hire the very best and very latest equipment and offer reduced rates if booked through their website www.skiservice.com.
Ski Poles
If you are taking your own skis and boots, then take your own poles too to save yourself a trip to the hire shop. However, if you do not have poles, these are available at the ski hire shop at a very minimal charge.
Helmet
We strongly advise you wear a helmet. It is not only the 'extreme' skiers who wear helmets, but recreational skiers, piste skiers and children alike. There are occasions where another skier may loose control and collide with another skier, so we advise helmets as a precaution.
Off-Piste Equipment
If you are intending any of our off-piste skiing courses* (Supergroup), then the following equipment is essential:
• Transceiver
• Shovel
• Probe
• Back pack
*We do not advise any off-piste skiing without a qualified guide.
EQUIPMENT HIRE IN THE RESORT
We work very closely with Ski Service in Verbier who hire the very latest and very best equipment. The staff are professionally trained, and will do their best to kit you out well if you wish to hire in the resort. They hire ski boots, skis, ski poles, helmets, transceivers, probes, shovels etc.
TO TAKE UP THE MOUNTAIN
Water: You will quickly become dehydrated at altitude, especially if you are active and skiing. It is always best to carry a back pack with a bottle of water and drink frequently to re-hydrate.
Sun Factor: At altitude the suns rays are extremely powerful even if it doesn't feel hot. You have to be especially careful when in the snow because it reflects extra ultraviolet radiation onto your skin. It is deceiving when it is cloudy and even snowing, as even then you can get burnt! A high factor is advisable. Try to go for the better products such as Sunsense, Ambre Solaire or Piz Buin. You need to check that the cream has a UVA and UVB rating. To learn more about sunscreens visit www.dermnetnz.org/treatments/sunscreens
Energy Bars: It is always a good idea to carry energy bars or snacks in your back pack. You quickly burn off energy when skiing and until you manage to stop at the nearest mountain restaurant, it is always good to have something at hand to eat.
Mobile Phone: Not to call your friends and waste the day chatting! In case you get lost or have an accident, it is a good idea to have it just for emergencies. We use WhatsApp to create groups so you can chat so please download and install WhatsApp if you haven't already got it.
An Extra Layer: The weather is ever changeable in the mountains. It is a good idea to have an extra layer in your back pack that you can take off and put on for your own comfort.
Spare Goggles: Not an absolute necessity, but we have found that if you fall and get your goggles wet, it is a good idea to have another set to put on. Goggles tend to steam up if they are wet and can ruin your visibility. A low light lens and a high light lens are good to have in your back pack too so that you can change them if the light changes.
Tissues: Sometimes a good idea, especially if you are prone to a runny nose!
Verbier – Ski Course
BUYING SKI PASS
All lift information including lift pass prices, lift timetables and lift maps can be viewed on the Televerbier website here. It is also possible to book your pass online within the same site or to book it through Ski Service. The pass you will need to buy is the '4 Valleys' pass. Please check on the Televerbier website to confirm the 4 Valleys are open.
PEOPLE ON THE COURSES
All different types of skiers take advantage of the ski courses in Verbier. There are couples, singles, families, ski instructors, early intermediates, students, doctors, you name it! The skier levels range from Level 1 to Level 6 on the Academy level system. The level system can be viewed here.
AGES ON THE COURSE
Ages vary from teenagers to adults. Average age is 38. Youngest age is 10 and oldest age is 82 so far….
LEVELS ON THE COURSE
The level of skiers on the course range from Level 1 to Level 6 on the Academy ability level system. The level system can be viewed here.
YOUNGEST AGE ON THE COURSE
We generally recommend being at least 14. We have taken kids as young as 10 but please email first if that young to see if it would be appropriate.
NUMBERS PER COACH
8 persons is the maximum number per coach.
TRAININ
We will be training to improve the general foundation of your skiing technique. Areas covered during the training are explained in the course content page of the website.
EVENING ACTIVITIES
In the evenings people on the course generally explore the resort and check out some of the many bars or culture. Dinner at the chalet can sometimes be enough and an early night is recommended especially at the beginning of the course.
BAD WEATHER
In Verbier the lifts are usually never closed for bad weather. The lift system is modern and well maintained.
LIFT CLOSURE
In the unlikely event of lift closure, a dry land ski specific training routine is carried out with the course participants.
ABOUT THE RESORT
ALTITUDE OF VERBIER
The village of Verbier lies at 1500m with the lowest lift in the resort starting from the same. The highest lift station is on the Mont Fort Glacier which is at 3300m.
SKI RUNS AND LIFTS IN VERBIER
Number of ski runs: 70 Number of lifts: 38 Length of pistes: 125km Snowparks: 1 Cross Country: 20km Glacier: Mont Fort at 3300m These are within the Verbier area, however Verbier is part of the 4 valleys which encompases Verbier, Nendaz, Thyon and Veysonnaz which are all linked and have the total of: Number of ski runs: 100 Number of lifts: 95 Length of pistes: Over 400km Snowparks: 2
OTHER ACTIVITIES IN VERBIER
Verbier offers a number of activities apart from skiing from paragliding, tobogganing and snowshoeing to spas, swimming and shopping. You can view a complete list of activites on the Verbier Tourism website.
LANGUAGE IN VERBIER
Verbier is in the French speaking part of Switzerland, therefore the 1st language is french. however, Verbier is very popular with a diversity of nationalities and English is accepted and very well spoken by the locals.
WEATHER
As with anywhere else in the world, the weather is always unpredictable. The season runs from the end of November until the end of April. Some years the beginning and end of the season have great snow and other years it isn't great. however, there is always enough snow for the course to run.
We would advise that you look at a 3 or 5 day weather forecast before you come on your trip. Have a look at the snow reports and weather forecasts on some of the sites below:
www.verbier.ch
www.snow-forecast.com