The 7-week programme is designed to fit with school and university term times, allowing teachers and students alike to gain their instructor qualifications and hugely improve their skiing without having to take time off work or studies. The Academy is famous for its level of experience at training ski instructors and performance skiing athletes. Over the past 10 years, more than 500 ski instructors have benefited from coaching at the Academy. The Ski Instructor course consists of seven weeks residence in the fantastic resort of Cervinia, Italy. The courses include both the Level 1 and Level 2 IASI ski instructor exams, upon successful completion, students are qualified as Level 2 alpine ski instructors.
Watch the video
The Level 2 qualification for the course is with IASI (Irish Association of Ski Instruction) and regarded very highly within Europe and internationally. We choose to partner with IASI as Ireland are still a member of the EU which keeps lots of potential future work opportunities open for instructors qualifying through the Irish system.
The Level 2 qualification allows the holder to work in an alpine environment, it is the next step from the level 1 which is restricted to snowdomes and artificial slopes.
The Level 2 qualification will allow you to work for a ski school in many European countries, Canada, America, Japan and most other places where you can ski. All ski schools in Verbier accept the Level 2 qualification for full or part time employment opportunities.
To obtain the Level 2 qualification as part of the Instructor training program you will complete a 6 day Level 1 Ski Instructor Course and a 6 day Level 2 Ski Instructor Course. Before taking the Level 2 exam you must have completed the prerequisite hours of shadowing and hold at a minimum, a 2 day emergency first aid certificate for the qualification to be valid which will be covered during the 7 week course.
more about IASI
ON SNOW
During a typical week you will be working on all aspects of skiing, from your high performance piste skiing to your snowplough and all points between. Video analysis and learning progressions of teaching skiing will be a constant during your weeks of coaching. The Coaching will run 5 days a week for roughly 4 hours a day, this allows time for practice and consolidation without getting burnt out with what can be fairly intense coaching days. Our average group sizes are 6, this allows lots of individual focus rather than too much generic feedback.
Our coaching is always grounded in sound biomechanics to create great skiing, we do not train you just to pass exams, we train you to have the tools to continue to progress on your own skiing journey. We do this by giving you the tools to understand what good skiing is and how to achieve it through understanding how the body can work best to get the most out of you and the skis on your feet.
We will take a short snack break during the time on snow to maximise the time we have up there. We will always finish skiing by 1 or 2pm so lunch will be after skiing. The coaching weeks are structured in such a way that they will build you up from the foundations, ramping up as we get closer to your exams. Along the process we'll also have lots of fun too of course!
During the coaching weeks and exam weeks you will have regular video sessions off snow. The video sessions greatly help with understanding, how and where to improve in your own skiing. Doing this as a group also allows the chance to see how your coach works with the rest of the group, giving you valuable insight to coaching skiing.
Off SNOW
One of the beautiful things about the summer ski programme is that we'll be off the mountain by 1 or 2pm and have lots of time to enjoy the Alps in the afternoons and evenings. On your doorstep is one of most stunning Alpine summer resorts in the World with endless hikes and biking trails, stunning scenery and typically beautiful weather to enjoy this in.
We have an intense off snow programme to complement everything we do on snow. There will be extensive biomechanics and fitness work done throughout the course to help develop your body and physiology to be the best it can be for skiing and empower you to take this further in the future. We'll have video analysis sessions regularly to not only help you see and develop your own skiing but also to help you understand skiing in general on a much deeper level and improve your analytical skills and ability to run video analysis sessions and build your confidence talking about skiing to your peers. There will be theory sessions to help lesson plan, write CV's, work on camera skills and much much more! We're also here to cater for your needs to if there's something you feel will help you develop as a skier or ski teacher we'll endeavour to help! There'll also be ample time for socials and a few parties throughout the course – the Friday night apres ski at the Mon Reve Bar/Terrace has become famous over the years and is a great way to end each week!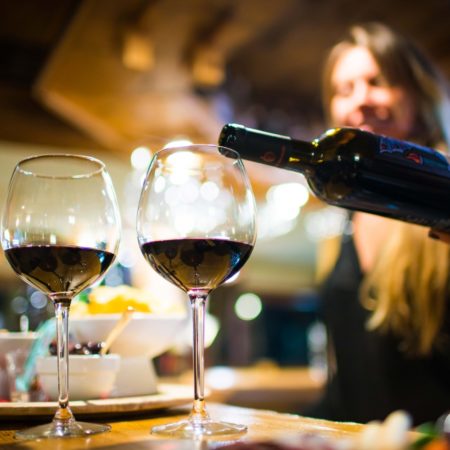 ACCOMMODATION INFORMATION
Accommodation isn't included in the price but our partners Hotel Petit Palais offer a super special discounted rated for accommodation which includes breakfast and dinner at the Hotel for the duration. You can read all about the Hotel and rates by clicking the link below. Please get in touch with them directly to book in for the 7 week period. If you wish to share with someone else on the course let the hotel know and if possible they'll arrange this too which will reduce the cost.
To book onto the course please do so directly via the website using the "buy now" button at the top of this page.
If you'd like to contact us before booking or have any questions feel free to give Nick a call to discuss things anytime on +41 79 578 5591 or drop him email at nickgolden@warrensmith-skiacademy.com. On top of being one the coaches on the course Nick is the instructor course coordinator and manager so will be able to answer any questions you have!