This week we have been thrilled to have kicked off our Winter program in our home resort
Verbier 4Vallées
In short, it couldn't have begun any better.
We have received almost a metre of new snow and the conditions are out of this world.
As well as our Ski Instructor training courses including our Gap Year level 1 and 2 program plus our ISIA Level 3 & 4 programs, this week has also seen the first week of our seasonal Masters course.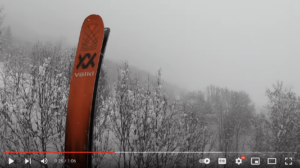 This course is specifically designed for academy regulars who have no desire to do the instructor training course but would love to do a season (or the best part of one) and train with us to dramatically take their skiing to a whole new level.
We will be sure to keep you updated regularly with their progress throughout the winter.
In the meantime if you are looking at making the trip over please be sure to give us a call or drop us a line!