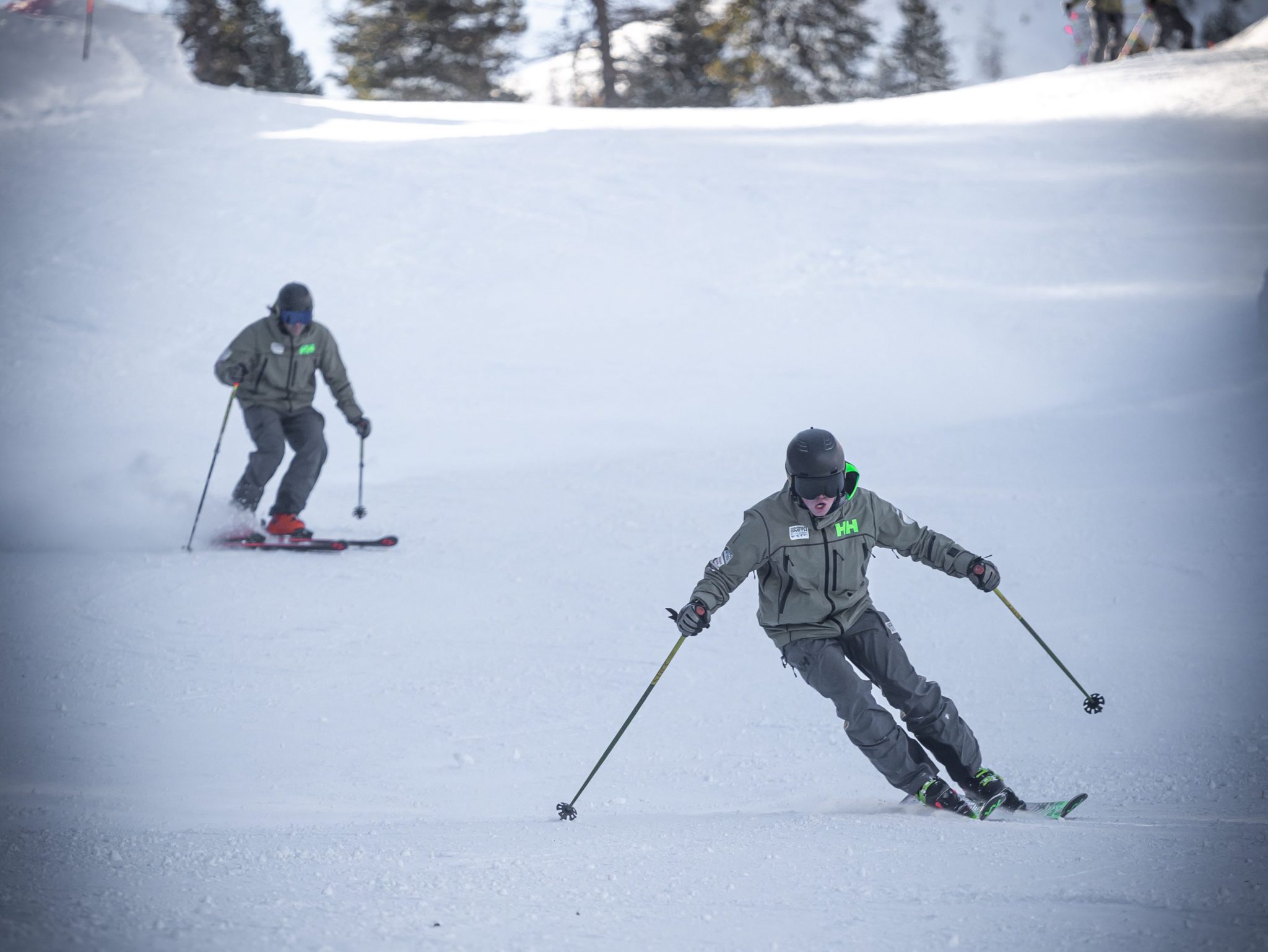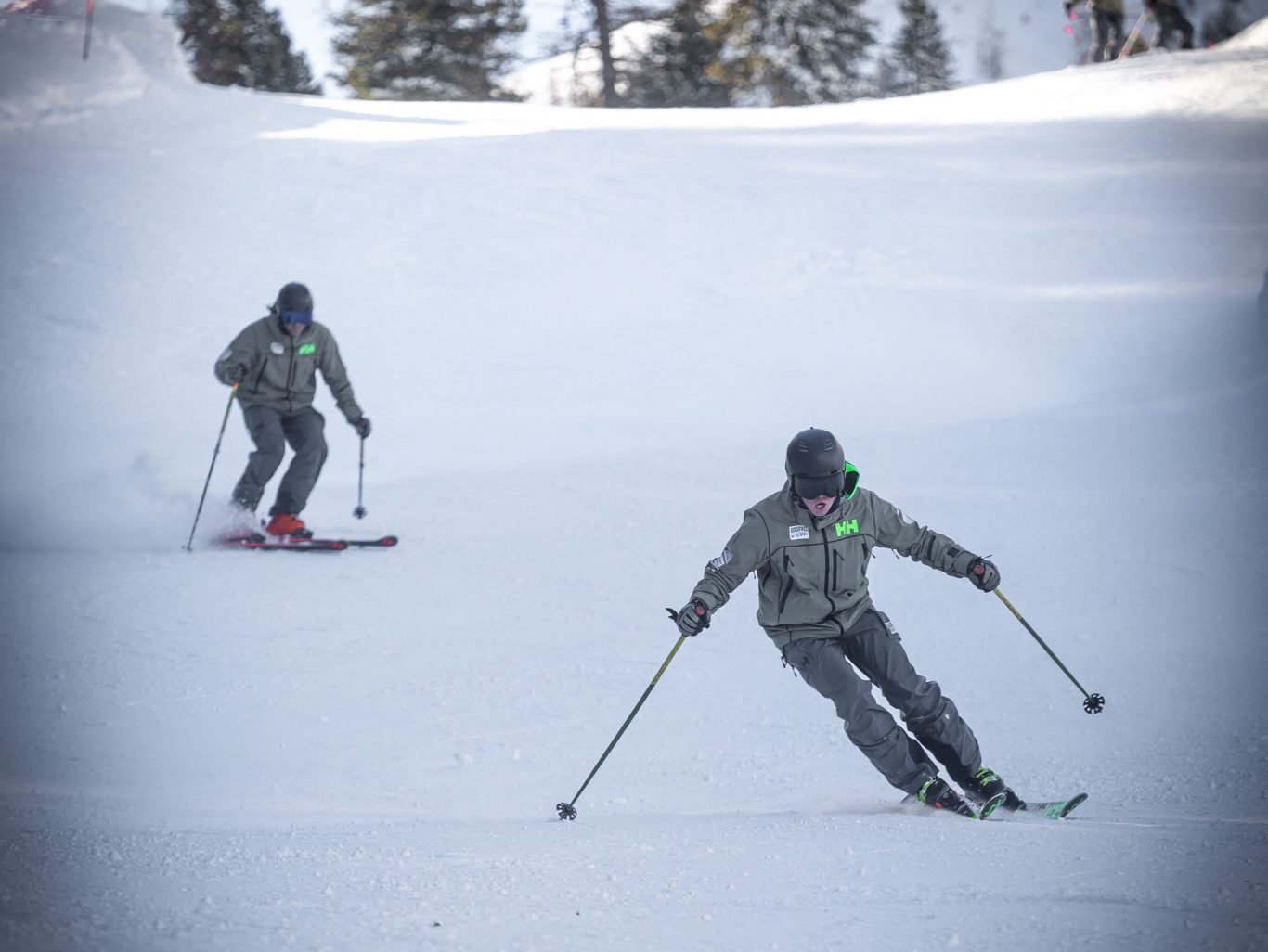 The early season instructor training course is the perfect opportunity for those wanting to qualify early in the season and make the most of being in resort for the rest of the season. It fits in perfectly so that you have the option of applying for work during the busy half term period. Ski schools will be looking for extra help and all going well you'll have just passed your Level 2 exam, this is currently dependant on your working rights in Switzerland.
The Academy has years of experience training ski instructors and performance skiing athletes. Since 2004 the Academy has coaching and enabled to pass their exams more ski instructors than you can shake a stick at. The Ski Instructor course consists of nine weeks in the world renowned resort of Verbier, Switzerland. The course includes both the Level 1 and Level 2 IASI ski instructor exams. On successful completion, students are qualified as Level 2 ski instructors. For full details of the course and why to train with us please check out the instructor training page here if you haven't already done so.
View the about video
About the qualification
The Level 2 qualification for the course is with IASI (Irish Association of Ski Instruction) and regarded very highly within Europe and internationally. We choose to partner with IASI as Ireland are still a member of the EU which keeps lots of potential future work opportunities open for instructors qualifying through the Irish system.
The Level 2 qualification allows the holder to work in an alpine environment, it is the next step from the level 1 which is restricted to snowdomes and artificial slopes. The Level 2 qualification will allow you to work for a ski school in many European countries, Canada, America, Japan and most other places where you can ski. All ski schools in Verbier accept the Level 2 qualification for full or part time employment opportunities.
To obtain the Level 2 qualification as part of the Instructor training program you will complete a 6 day Level 1 Ski Instructor Course and a 6 day Level 2 Ski Instructor Course. Before taking the Level 2 exam you must have completed the prerequisite hours of shadowing and hold a 2 day emergency first aid certificate for the qualification to be valid which are all included as part of the course.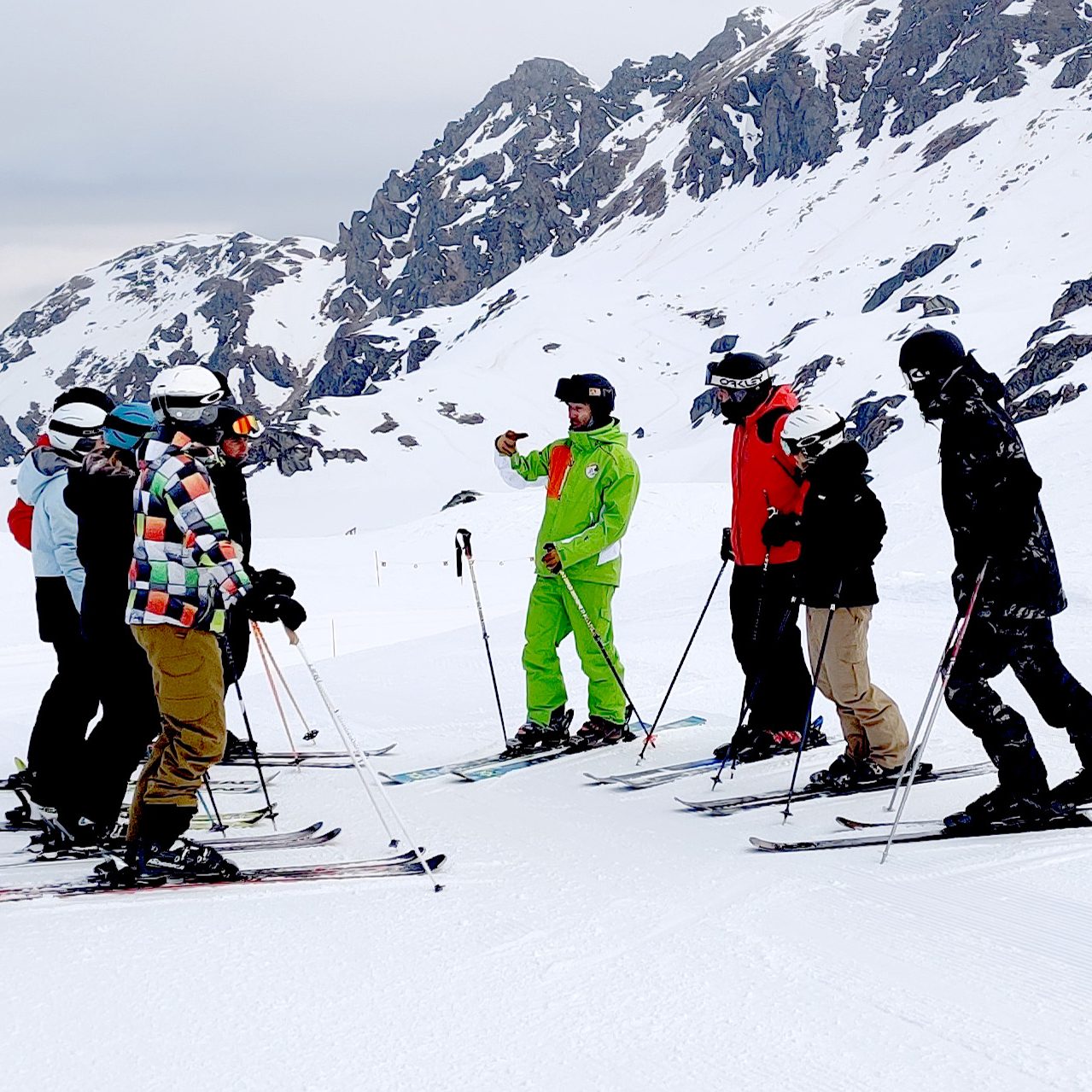 On Snow
During a typical week you will be working on all aspects of skiing, from your high performance piste skiing to your fundamentals and all points between. Video analysis and learning progressions of teaching skiing will be a constant during your weeks of coaching. The Coaching will run 5 days a week for 5 hours a day, this allows time for practice and consolidation without getting burnt out with what can be fairly intense coaching days. Our group sizes are 5-8, this allows lots of individual focus rather than too much generic feedback. As much as possible we will have our trainees working in smaller groups of similar ability levels so that no one is pushed too hard and no one feels they are held up.
Our coaching is always grounded in sound biomechanics to create great skiing, we do not train you just to pass exams, we train you to have the tools to continue to progress on your own skiing journey. We do this by giving you the tools to understand what good skiing is and how to achieve it through understanding how the body can work best to get the most out of you and the skis on your feet.
We will take a break during the 5 hours for a quick lunch, a rest and to go over any video or information that is useful for the rest of the days coaching. The coaching weeks are structured in such a way that they will build you up from the foundations, ramping up as we get closer to your exams. This is however, condition dependant, if there is loads of fresh snow there is usually only one thing to do, SNOWPLOUGH! Only joking, we'll go and make the most of it and have some fun, because really that is what skiing is supposed to be.
During the coaching weeks and exam weeks you will have regular video sessions on an off snow. The video sessions greatly help with understanding, how and where to improve in your own skiing. Doing this as a group also allows the chance to see how your coach works with the rest of the group, giving you valuable insight to coaching skiing.
Off Snow
There is much for you to do after skiing. The first thing will be to run yourself through a warm down and stretch routine with the same stretching elements as the warm up routine in the morning.
After the days coaching we strongly recommended you make notes from the days skiing, on the personal feedback you received and teaching progressions worked on. There will be some after ski/evening theory sessions, and some slightly more social ones too. Otherwise you are free to enjoy all the other things Verbier has to offer or just relax after a big day skiing.
One of the best ways to get an idea of what goes on day to day on the course and generally get a feel for the course is to check out our youtube blogs from previous courses which you can see by clicking here.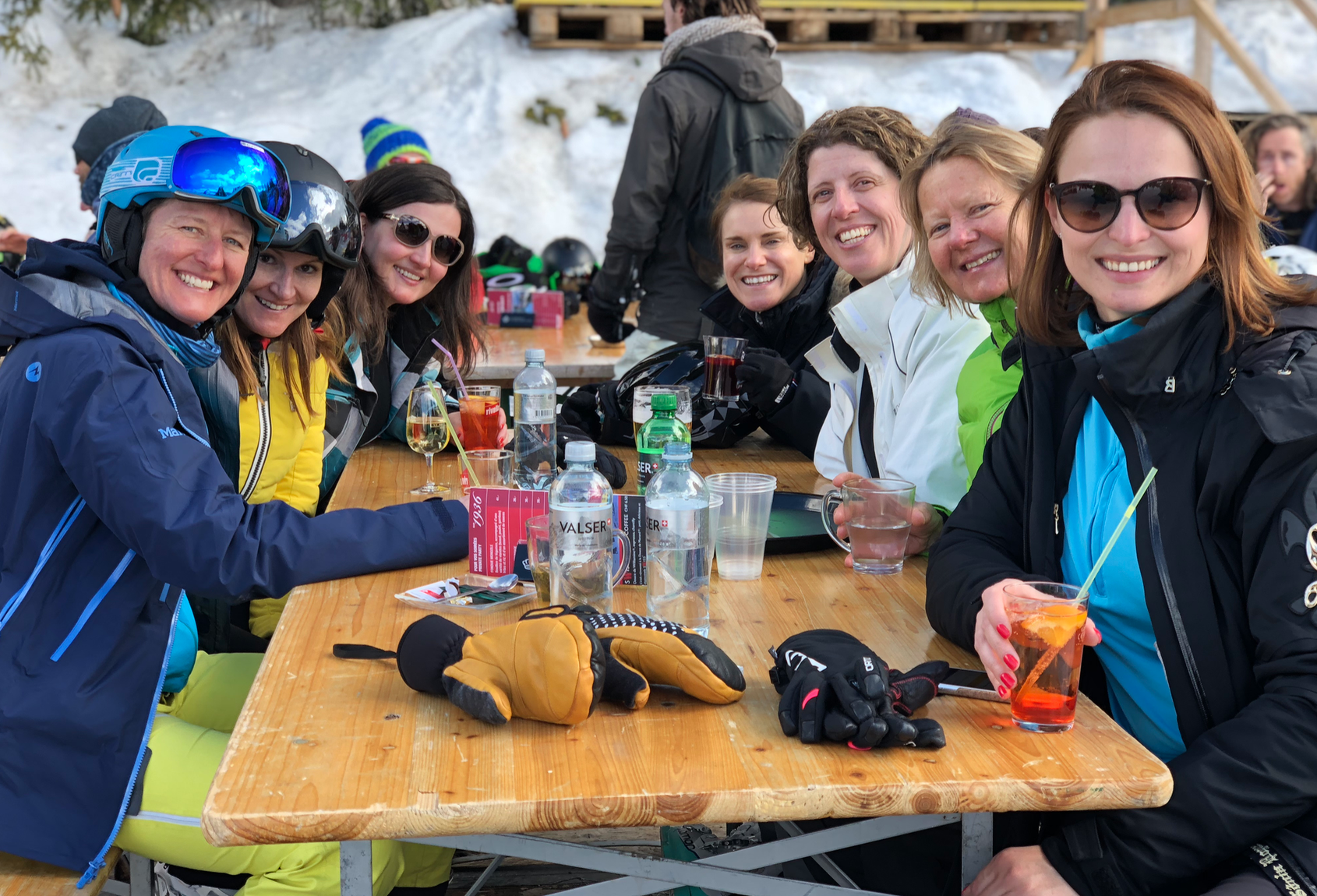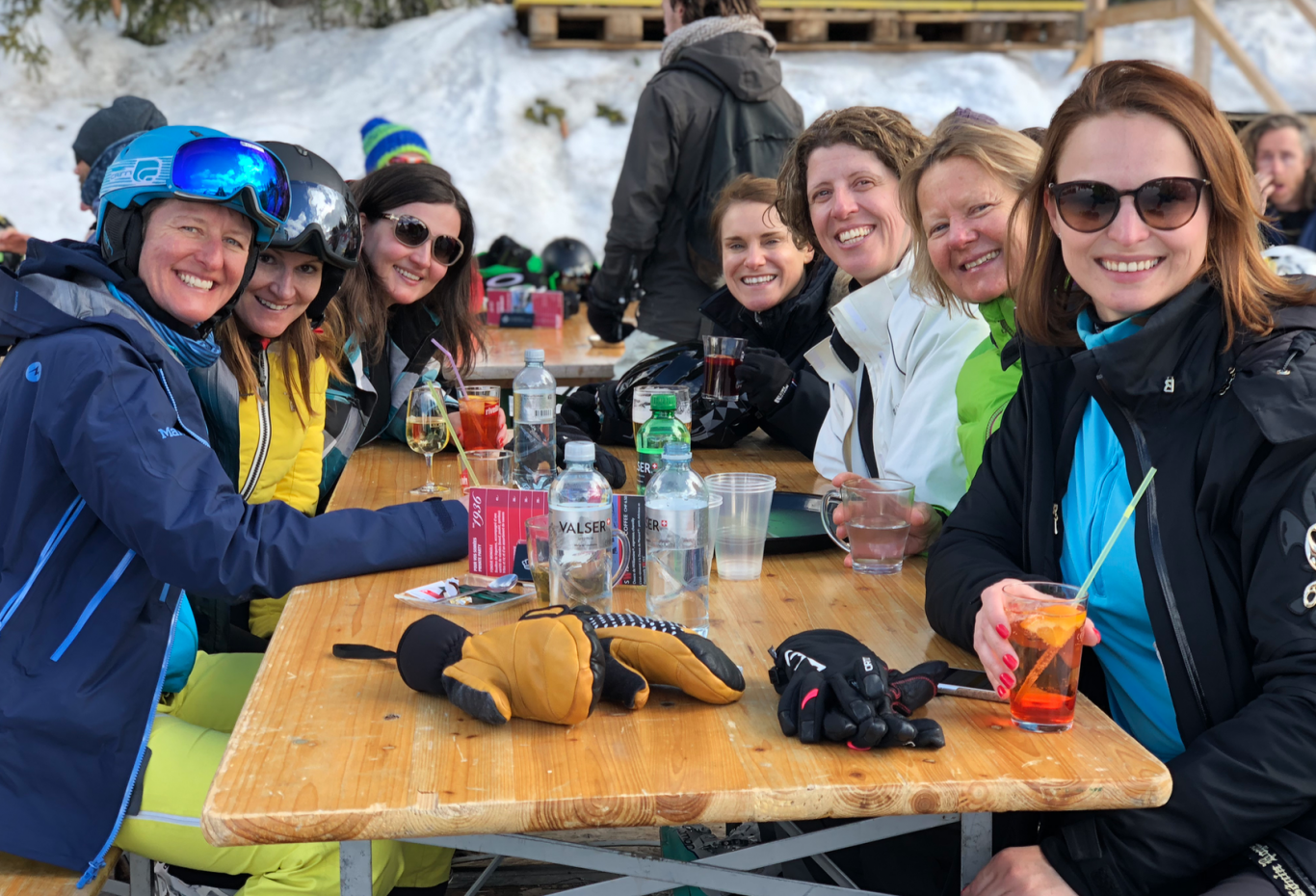 Accommodation
The Academy have teamed up with The Tai Pan chalet, an independently owned and run chalet just off the Le Rouge ski slope (ski-in/ski-out).
The Tai Pan is a homely five bedroom chalet ideally located beside Le Rouge piste for easy ski in ski out access.
Split over two floors with two kitchens, two bathrooms and a bunker where ski equipment can be stored. Fast Wi-Fi + UK TV channels available.
A short walk away from the free bus shuttle from which all areas of Verbier can easily be accessed, or a 10 minute walk to the centre of town.
Great food, a great location and a fantastic host make the Tai Pan the perfect partner for our instructor courses.
If you wish to book the course without accommodation this is possible and will of course significantly reduce the price. Contact us for further info on this option.
Please email us to book onto the course – theteam@warrensmith-skiacademy.com. Payment for the deposit will be made upon booking. You'll be contacted after booking to arrange payment for the remaining balance which can then be paid off in 1 instalment or 2 equal instalments – one on or before the 15th August and the balance on or before the end of October.
Alternatively if you'd like to pay the total balance in one instalment this is an option when booking and we can arrange the date for this. You will be contacted for each instalment. For any payment queries please drop us a email.
A Strong recommendation from the Academy team would be to stay until the end of the season if you can. Your ski pass is valid until the end of the season and many of the students from previous years decided to finish the ski season either working in ski schools, free skiing or continuing to train with us. Other students had booked flights back at the end of the course, and had then regretted they didn't stay, therefore we would strongly suggest this if it's possible for you.
Any Questions? Need advice!
Have any questions or would like to chat things over? Feel free to give Nick a call to discuss things anytime on +41 79 578 5591 or drop him email at nickgolden@warrensmith-skiacademy.com. On top of being one the coaches on the course Nick is the instructor course coordinator and manager so will be able to answer any questions you have!